From risk management to biocompatibility: What you need to know about nanomaterials in medical devices
18/04/2023
Nanomaterials can improve the functionality of medical devices, among other things. However, their benefits and risks have not yet been conclusively clarified. Therefore, they place special requirements on risk management and technical documentation of medical devices – especially when it comes to testing their biocompatibility. In this article, we provide a concise overview of nanomaterials in medical devices. We focus on the regulatory requirements regarding biocompatibility according to ISO 10993-1.
Regulation (EU) 2017/745 (MDR)
and ISO 10993 are dedicated to nanomaterials and their (biological) risk assessment. What do they mean for medical device manufacturers? In this article, we answer five important questions about nanomaterials in medical devices.
1. What are nanomaterials according to MDR?
The EU Commission defines nanomaterials according to 2011/696/EU as follows:
particles in an unbound state or as an aggregate or as an agglomerate,
with a number size distribution of at least 50% of the particles in the size range between 1 nm and 100 nm.
This definition is also taken up by the MDR, but its interpretation of the term "nanomaterial" also comprises natural materials, randomly existing particles, or specially manufactured nanomaterials.
2. What are nanomaterials used for?
On the one hand, nanomaterials are produced for the specific functionalization of medical devices. On the other hand, they can also occur as by-products:
unintentionally as residues and impurities during production or
intentionally during clinical use, such as through abrasion of the surface due to wear.
Well-known examples are:
ceramic nanomaterials as components of dental sintering materials,
specially structured or functionalized surfaces such as nanosilver coatings,
high-strength fiber-reinforced composite materials such as carbon nanotubes.
3. Which MDR classification applies to nanomaterials?
Due to the unresolved benefit-risk situation in the application of nanomaterials, an assessment should be made on a risk-based approach. The type and duration of exposure as well as the specific properties and application history of the nanoparticles used must be considered.
This risk-based approach is also reflected in the classification rules of MDR Chapter III, which mentions nanomaterials with the specific
classification rule 19
. Accordingly, medical devices containing or consisting of nanomaterials are assigned to the following risk classes:
Class III, if they have a high or medium potential for internal exposure,
Class IIb, if they have a low potential for internal exposure, and
Class IIa, if they have an insignificant potential for internal exposure.
Thus, the safety of nanomaterials is evaluated according to the risk of exposure for the patient.
4. What does the biocompatibility of nanomaterials depend on?
ISO 10993-1 is the general basis for the
biological evaluation
of nanomaterials. Thus, it is evaluated in a risk-based approach according to
ISO 14971
:
according to the type and duration of body contact, and
based on available data and identified risks.
The
risk management process
is also applicable to products where nanomaterials are generated as degradation products by wear or by mechanical processing (e.g., in situ abrasion or abrasion during the polishing of medical devices).
There is a peculiarity in the biological and toxicological evaluation of nanomaterials:
depending on the particle shape and size, as well as the intended application and exposure route, materials with the same chemical composition may have different toxicological properties. Therefore, it is important to consider the specific interactions with surrounding tissues separately at the site of exposure – in addition to chemical characterization.Nanomaterials have similar sizes to structures at the subcellular level, including DNA. Therefore, they can theoretically reach and interact with these structures. These potential capabilities are particularly relevant for nano-functionalized medical device surfaces. Their coatings, functionalization, or other topographical features to functionalize the product may have unintended or yet poorly understood effects.
5. How to test the biocompatibility of nanomaterials according to ISO 10993-1?
Biological evaluation according to ISO 10993-1
must consider the relationships described above. For example, surface topography at the nanoscale has been shown to affect cell orientation, morphology, and signaling pathways, as well as gene expression and extracellular matrix.In addition to ISO 10993-1,
ISO/TR 10993-22
provides guidance on the evaluation of nanomaterials in medical devices.
ISO/TR 10993-22 distinguishes five categories of nanomaterials:
Surface nanostructures,
Nano-objects that are bound to or integrated into a medical device without intended release,
Nano-objects/nanostructures on the surface or within a medical device; with intended/expected release from the device,
Medical device with nano-objects,
Nano-objects released from a medical device as a product of degradation, wear, or mechanical processing (e.g., grinding or polishing in situ).
Depending on the category of nanomaterial, different evaluation strategies, and endpoints are applicable. Endpoints may include chemical or morphological-topographical properties, as well as surface properties and consideration of degradation products. Currently, there are no accepted reference materials for positive and negative controls. In addition, there may be some non-specific interactions with conventional biocompatibility test systems. It is therefore necessary to plan each test of nanomaterials and particles individually. This requires an in-depth analysis of the available data and applicable standards, as well as thorough alignment with the respective testing laboratory.
Conclusion
Nanomaterials can be used specifically to functionalize medical devices or can arise as by-products during their manufacture or use. They place special requirements on
risk assessment
– especially in terms of
biocompatibility
. Corresponding guidance is provided - in addition to the MDR - by ISO 10993-1 and its guidance document ISO/TR 10993-22.
Do your medical devices contain nanoparticles? Are you unsure about the risks posed by nanoparticles generated during the manufacture or use of your medical devices? Or are you in the process of developing a suitable testing strategy for the biocompatibility of these products and are looking for sound technical expertise? We will be happy to provide you with individual support and look forward to hearing from you. Our experts are always at your side - also when it comes to questions of technical documentation and risk management.
Best Regards
Dr. Stefan Sinn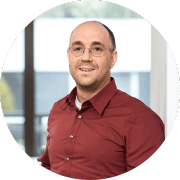 Dr. Stefan Sinn
Biocompatibility Expert
Clinical Affairs & Technical Documentation
+49 621 123469-10
stefan.sinn@metecon.de