Career opportunities for trainees
Would you like to establish yourself in a profession that is in high demand? Do you enjoy digging through the thicket of paperwork, have an eye for detail, enjoy interpreting legal requirements and contact with customers? Sounds like we should find each other. Perhaps through our
trainee program
?
Our trainee program at a glance:
Eight weeks of deep immersion into the world of regulatory compliance,
instruction by our Metecon experts,
early involvement in project work, guided by mentors,
Specialization possible after graduation,
paid training; permanent position from the beginning.
During your time as a
Metecon trainee
, you will learn everything you need to know as a
Regulatory Affairs Manager
and seamlessly step into your first projects.
Become part of the team!
Looking forward to your application & questions
Wiebke Hermanns
Human Resources Manager
Phone: +49 621 123469-044
E-mail:
bewerbung@metecon.de
Your training as a Metecon trainee
As a
trainee at Metecon
you will receive a permanent employment contract when you start your training. Classes are held for eight weeks in the mornings by our in-house experts, followed by practical exercises to reinforce what you have learned. From the fifth week onwards, you will be integrated into a project team in order to directly apply your newly acquired knowledge. Our trainee program ensures that you receive a
planned, efficient and yet, depending on your level of knowledge, individual training
in the respective areas of Regulatory Affairs, Technical Documentation, Clinical Affairs and Quality Management. Your final certificate confirms that you have acquired a broad basic knowledge here; specialization in a particular subject area is possible upon completion of the trainee program.We are looking for
people with industry experience
who only lack clinical or regulatory expertise, as well as
graduates in medical technology or natural sciences/life sciences
. "Trainee" sounds like "young and inexperienced"; please don't underestimate what we require in terms of knowledge and how fast our pace is: the trainee program is demanding - but so is your field of work later on. Do you appreciate flat hierarchies, a modern communication culture and a trusting working relationship? Then we look forward to getting to know you!
Do you have any questions? wiebke.hermanns@metecon.de will be happy to answer them
, also by phone at
+49 621 123469-044
. See you soon![RET
Current trainee advertisements
Trainee "Regulatory Affairs Manager Medical Devices" (m/w/d)
Metecon ist strategischer Partner für Medizintechnikhersteller und unterstützt diese bei der Dokumentation und Zulassung sowie bei der Verifikation und Validierung ihrer Medizinprodukte. Zum Start unseres Traineeprogramms zum 01.03. und zum 01.09. eines jeden Jahres suchen wir:
Trainee "Regulatory Affairs Manager Medical Devices" (m/w/d)
Als naturwissenschaftliche*r Quereinsteiger*in oder Absolvent*in eines technischen Studiengangs möchtest du dich in einem stark nachgefragten Beruf etablieren? Als Professional hast du Interesse an Software und Regulatorik und suchst einen Einstieg in diesem Bereich? Du hast den Blick fürs Detail und Spaß an der Interpretation und Umsetzung gesetzlicher Vorgaben? Dann werde als "Trainee Regulatory Affairs Manager (m/w/d)" Teil unseres Teams!
Als Metecon-Trainee erhältst du einen unbefristeten Arbeitsvertrag. Unser Akademie-Programm sichert dir eine planvolle, effiziente und dennoch je nach Kenntnisstand individuelle Einarbeitung in die Bereiche Regulatory Affairs, Technische Dokumentation, Clinical Affairs und Qualitätsmanagement.In den ersten acht Wochen nimmst du vormittags am Unterricht durch unsere hauseigenen Expert*innen teil, anschließend wird das Gelernte in praktischen Übungen vertieft. Ab der achten Woche wirst du Schritt für Schritt in ein Projektteam eingebunden, um dein neuerworbenes Wissen direkt anzuwenden. Dein Abschlusszertifikat bestätigt dir, dass du ein breites Grundwissen erworben hast, eine Spezialisierung auf ein besonderes Themengebiet ist mit Abschluss des Trainee-Programms möglich.Du schätzt flache Hierarchien, eine moderne Kommunikationskultur und ein vertrauensvolles Miteinander? Dann freuen wir uns darauf, dich kennenzulernen!Auf deine Bewerbungsunterlagen freut sich unsere Human Resources Managerin Wiebke Hermanns; am liebsten per Online-Bewerbung über den Button "Jetzt bewerben" oder per E-Mail an
bewerbung@metecon.de
.
Bewerbungsschluss ist jeweils vier Monate bis Ausbildungsbeginn.
Herzlichen Dank für dein Interesse!Du hast Fragen zu unserem Trainee-Programm? Kontaktiere
Wiebke
, gerne auch telefonisch unter +49 621 123469-044.
We are looking forward to contact candidates without support of recruiters. Thank you for appreciation.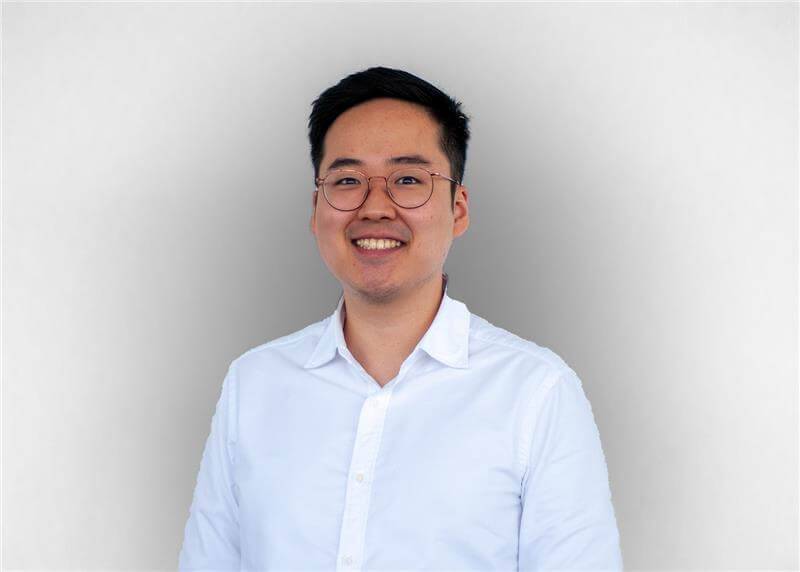 Ju-Yun Son is a graduate of our trainee program and now joins the Risk Management, Usability, Verification and Validation team.
I learned an incredible amount in just eight weeks: As a trainee at Metecon, I received a comprehensive and in-depth introduction to the regulatory landscape of medical devices. My colleagues at Metecon always conveyed know-how AND experience: I not only received the knowledge, but also all the tools to independently compile relevant information for specific regulatory issues today. Especially the practical examples and application-related exercises help me now in the projects, because I can directly implement what I have learned and it is 100% relevant to my work.
Why join Metecon?
We have good reasons.
An exciting field of work, great colleagues, eye-to-eye with each other, and much more.
More info