A meeting at MEDICA? Wonderful!
13 - 16 November 2023, Düsseldorf
Schedule your appointment with us now: whether it's a first meeting, a reunion, or to explore how our solution can address your challenges.
We look forward to meeting you!
Book your appointment now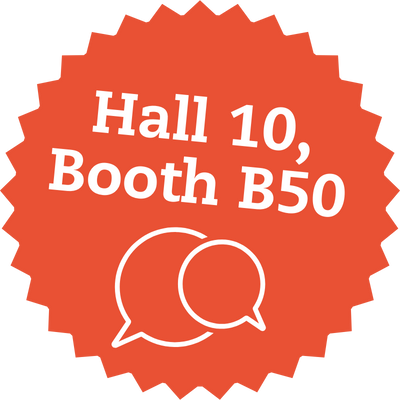 Book your preferred appointment now
Choose your date and time, let us know what you'd like to discuss, and your dedicated contact person on your specific topic will be at the meeting at our booth B50 in hall 10.See you soon in Düsseldorf!
Metecon GmbH
represents experience and expertise in Regulatory Compliance: Since 1999, Metecon have been a strategic partner located in Mannheim, assisting
Creation and maintenance of product files
for medical devices and IVD, at the
Verification and validation
of these products, for all aspects of
Clinical Affairs
und
Regulatory Affairs
as well as with the optimization of
Quality management processes
.With
Metecon Switzerland
, we now offer this proven service cycle to our Swiss customers on-site as well as to manufacturers of medical devices and IVDs looking to place their products on the Swiss market: Metecon Switzerland represents
regulatory consultation and support
in accordance with all relevant requirements, ensures manufacturers from the EU and other markets safe access to the Swiss market as a
Swiss Authorized Representative (CH-REP)
.
New ideas and perspectives in 30 min. - Schedule your meeting with us now!
CEyoo GmbH
, a sister company of Metecon, temporarily takes on the role of Legal Manufacturer for medical technology companies that want,
to handle their regulatory affairs processes more efficiently
, i.e. CEyoo takes over the regulatory tasks and duties of a manufacturer. including efficient planning, execution and documentation of quality management and market monitoring as well as all associated liability risks.For non-EU manufacturers planning market access in European market, Ceyoo, acts as an
EU Authorized Representative (European authorized representative, EU-REP/EC-REP)
, takes on the regulatory responsibilities in the EU in accordance with MDR/IVDR Art. 11.
Wondering if CEyoo can make an economic difference for you? Let's find out!
Individual and 100 % perfect fit
"You can offer THAT too?"
is a question we hear frequently. Yes, if your challenges are related to regulatory requirements, then we at
Metecon
will find the answer - for your fast market access and your efficient market surveillance.Our goal is to provide you with the 360° package in the area of Regulatory Compliance.
Get to know us, it's worth it!