MDCG Guidance Document 2022-21: These are the highlights
20/02/2023
In case you haven't heard yet, the MDCG 2022-21 - Guidance on Periodic Safety Update Report (PSUR) according to Regulation (EU) 2017/745 (MDR) was published just before the winter holidays last year! This Guidance Document is important because PSUR reports are new for most medical device manufacturers and there have been quite a few questions as to what is exactly expected. In fact, the first PSURs according to the MDR have already been required. So, manufacturers will now have to evaluate how well their current procedures and templates are aligned with MDCG Document 2022-21. While it is not legally required to follow MDCG 2022-21, there is nonetheless a general expectation that it will be followed.
We wanted to share six key points from MDCG 2022-21 with you and provide tips for its implementation. As always, we welcome your questions!
1 Implementation time:
Probably one of the most important topics to start with is to say that it is not expected that PSURs that are currently being prepared or that were already released will already follow MDCG 2022-21. Think about what changes you will need to make for future PSURs while you still have time. Naturally, all PSURs need to meet the requirements listed in Article 86 of the MDR.
2 Striking the right balance:
While the PSUR should be a stand-alone document, it is not required to reproduce all post-market surveillance (PMS) data that were collected during the surveillance period in the periodic safety update report (PSUR). There needs to be the right balance between including sufficient detail, so it is possible to understand how the PMS conclusions were reached, but not overwhelming the reader with unnecessary detail. To do this, it is important to show a summary for each PMS data set listed in your PMS plan along with an overview of the PMS data analysis and an assessment of what the results of the data analysis mean. Include appropriate context, such as a
comparison with previous PMS data
when available.
3 Standardized PSUR content:
MDCG 2022-21 contains two annexes that will help you in preparing your PSUR. Annex I of MDCG 2022-21 describes the PSUR (MDR) template with information on what should be included in each section. Annex II of MDG 2022-21 presents suggestions for the data presentation in tabular form. In addition to the PMS data sets listed in Annex III of the MDR and the requirements given in Article 86 of the MDR, the PSUR template also recommends including:
cover page,
executive summary,
device description,
intended uses,
device grouping and
identification of the lead device.
Special attention should be paid to the
CAPA
information that should be included in the periodic safety update report (PSUR). Of course, if your post-market surveillance (PMS) plan includes additional PMS datasets, then you need to make sure that these are included in your PSUR. If you look at the suggested tables in Annex II of MDCG 2022-21, you can see how the data is suggested to be presented in different tables. These tables also suggest the data be shown yearly and include data from previous years. Generally speaking, it is recommended that historical data be included in the first PSUR when relevant.
4 Leading Device and Grouping of Devices:
If you prepare a PSUR for a group of devices, then it will be necessary to designate a leading device for this group. This leading device needs to be the highest risk class device and, if there is more than one device with the highest risk class, then one of these will need to be designated. In addition, an explanation for the grouping of devices is expected in the PSUR.
5 PMCF Timing:
Post-Market Clinical Follow-Up (
PMCF
) is an important part of the periodic safety update report (PSUR) and Article 86 requires a summary of the main PMCF findings to be included in the PSUR. If you haven't done this yet, now is a good time to ensure that the PMCF evaluation reports will be prepared and released on time so that the PMCF conclusions are available for inclusion in the periodic safety update report (PSUR). Also, remember to make sure the PMCF conclusions address both general and specific
PMCF activities
if both types of PMCF activities are included in your PMCF plan, as these activities are included in separate sections according to Annex I of MDCG 2022-21.
6 PSUR of IVDs:
There is a clear statement that MDCG 2022-21 does not apply to PSURs required under Regulation (EU) 2017/746 (
IVDR
). Hopefully, a specific guidance document for IVDR PSURs will be available in time for the first required PSURs in 2023!
Conclusion
MDCG 2022-21 contains more important information than we highlighted here, and this document should be carefully reviewed. As you read this guidance document, it is a good idea to consider whether your PMS system is delivering all that is required or whether it could be improved. Maybe you have noticed that you need to do a bit more for
PMS
and would like to know how to do this efficiently? Or do you see a need to refine your post-market surveillance (PMS) strategy to be more goal oriented?
No matter what your individual situation is, we can help you to establish an effective and appropriate post-market surveillance (PMS) system for your medical devices. Do not hesitate to contact us and we will find a suitable solution that meets your needs.
Best Regards
Dr. Jennifer Dean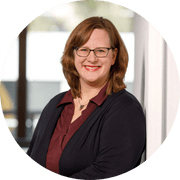 Dr. Jennifer Dean
Medical Device Expert
Regulatory Affairs & Technical Documentation
+49 621 123469-050
jennifer.dean@metecon.de
For information on PMS for IVDs, contact Carsten Schüre.